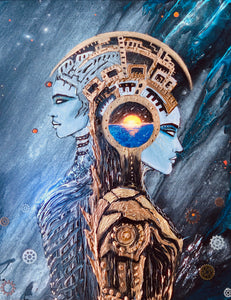 Margarita's Art Hologram Album
10 original art pieces, for each song on the album, created by Margarita.
The art will make up the upcoming lyric and art book, as well as be a part of the graphic novel for Hologram. 
Each piece is named and numbered, as well as personalized.